The language school in Frankfurt
Whether you want to learn a language for professional or private reasons - at Sprachcaffe in Frankfurt you are not only welcome, but also in good hands. For over 35 years, we have continuously developed our concept of lively language teaching and integrated new findings from language research. In this way, Sprachcaffe has become one of the top addresses for English courses in Frankfurt.
Would you like to improve your foreign language skills, prepare for a language certificate or learn a new language? Whether English, German, French, Portuguese, Chinese or a completely different language: at Sprachcaffe language school in Frankfurt, you will learn your desired language particularly effectively - whether together with like-minded people or in individual one-to-one lessons. Our experienced native-speaker teachers place great emphasis on teaching methods that focus on communication. In this way, you will make great progress after a short time and gain confidence in using the foreign language.
Success with the right language course
Learning has to be easy to be fun. And especially with language learning, fun automatically brings success. We make sure that the language course fits you perfectly and does not become a burden. So you can look forward to the next lesson.
Don't just choose a language, but also the course that best fits your schedule. Whether you prefer to learn in the morning, afternoon or evening, only once a week or every day - we make your desired date possible.
Language test to get started
Courses for different language levels ensure that you are neither over- nor under-challenged. Take a placement test on site according to the Common European Framework of Reference (CEFR) or our quick online language test.
You will receive a certificate from us confirming your participation and the language level you have achieved (according to the CEFR). If you need an official certificate such as the Cambridge Certificate, TOEFL or TestDAF, we will prepare you for this in special courses.
Language courses in Frankfurt for every need
You have time and want to progress quickly? Then attend our intensive courses with several lessons a day. This way you can immerse yourself in the foreign language and develop your skills effectively.
Are you looking for a language course that is 100% tailored to your needs? Then we are your contact. Would you like to learn together with a friend? Groups of 2 are also no problem.
Do you have limited time? Then our evening courses, which take place once a week, are just right for you. This way, you can develop your language skills further and talk to a nice group of like-minded people.
Of course, there are many other types of courses, depending on which language you are interested in. Select a language below to find more information about the different types of courses.
All language courses can also be done online, learn in the usual Sprachcaffe quality with qualified language teachers in small groups or individually from home.
Which language would you like to learn?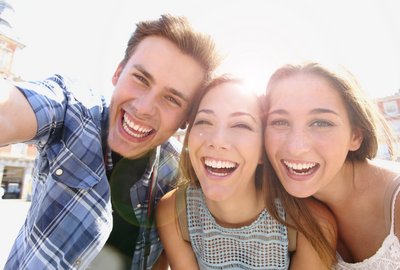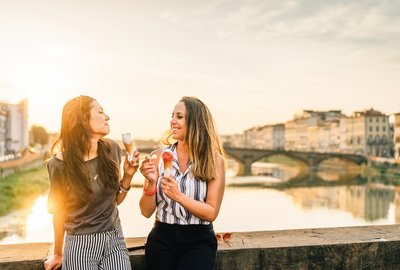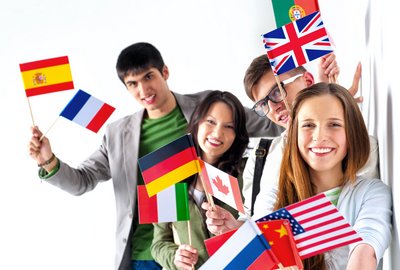 At our school you will find a wide range of languages beyond English and German.
Find your language »
Your advantages with Sprachcaffe Frankfurt
Recognition as educational leave
Our intensive language courses are officially recognised as educational leave. This means you can use additional paid leave in the year for your personal further education. You expand your language skills and the relaxed atmosphere in our courses guarantees fun learning plus effective learning success at the same time.
Success through experience
In over 35 years, we have continuously developed our interactive learning concept and adapted it to the ever-changing demands on learning methods, teaching quality and current demand.
Boundless language variety
English for careers, German as a foreign language and popular trend languages such as Spanish or Chinese, but also unusual languages such as Hebrew, Arabic or Japanese can be requested from us. Your wish is our realisation.
The teacher makes the difference
Our carefully selected teachers are all native speakers and have many years of experience in teaching your language. Sympathy and empathy are just as important to us for the learning success as the professionalism and competence of our teachers.
Located in the heart of Frankfurt's popular nightlife district of Sachsenhausen, close to the Südbahnhof railway station and Schweizer Platz, our language school is easy to reach and the language course can therefore be easily combined with errands, going out and sightseeing after class. Classrooms with a view of the skyline, a green park on the doorstep, parking facilities and good transport connections and much more make learning easy.
Learn languages, meet people
In an Italian café letterario, people often come together to learn, read and work over coffee, live music and creative shows. We take up this tradition in the name and concept of our school. Regular gatherings of language and culture enthusiasts over a cup of coffee, where texts and thoughts are exchanged and discussed in a relaxed atmosphere, are the model for our idea of effective language learning.
Do you have any questions about our language school in Frankfurt? We answer your questions in our FAQ!
Our language school is located in Sachsenhausen, one of Frankfurt's most beautiful districts, just a few minutes' walk from the River Main, the charming Museumsufer and Schweizerstraße. In this lively district you will find numerous cafés, restaurants, supermarkets and shops - so you can easily combine your language lessons with going out, everyday errands or sightseeing.
Arrival by public transport: You can easily reach our language school by underground lines 1, 2, 3 or 8. The exit from Schweizer Platz is only a few minutes' walk away. In addition, Frankfurt Südbahnhof is only a 10-minute walk away, so you can also reach us easily by S-Bahn or regional train. Various trams and buses also stop at Südbahnhof or the nearby stop "Schweizer Straße/Gartenstraße".
Travelling by car: If you prefer to travel by car, we have a few free parking spaces in the courtyard or you can use the Alt-Sachsenhausen multi-storey car park.