Teacher Training for language teaching
Welcome to the teacher training for language teaching! In this course you will learn how to successfully teach a foreign language and what modern methods of language acquisition are effective. We will help you improve your teaching methods so that you can provide quality language education to your students.
During the training, you will learn how to promote language acquisition and motivate your students to improve their skills. We will also show you how to develop effective lesson plans and what tools and technologies can help you make lessons interesting and interactive. By the end of the training, you will be in the best position to teach a foreign language and successfully guide your students on their language journey. Learn more about Sprachcaffe's teaching methods "
In the courses for teachers, new knowledge is repeatedly applied and deepened through interactive exercises.
Course content is tailored to the needs and goals of each teacher and adapted to their teaching style.
The teacher training is conducted by experienced course instructors. They will share their many years of teaching experience with you.
Our training for teachers is characterized by high flexibility. It optimally adapts to your busy schedule.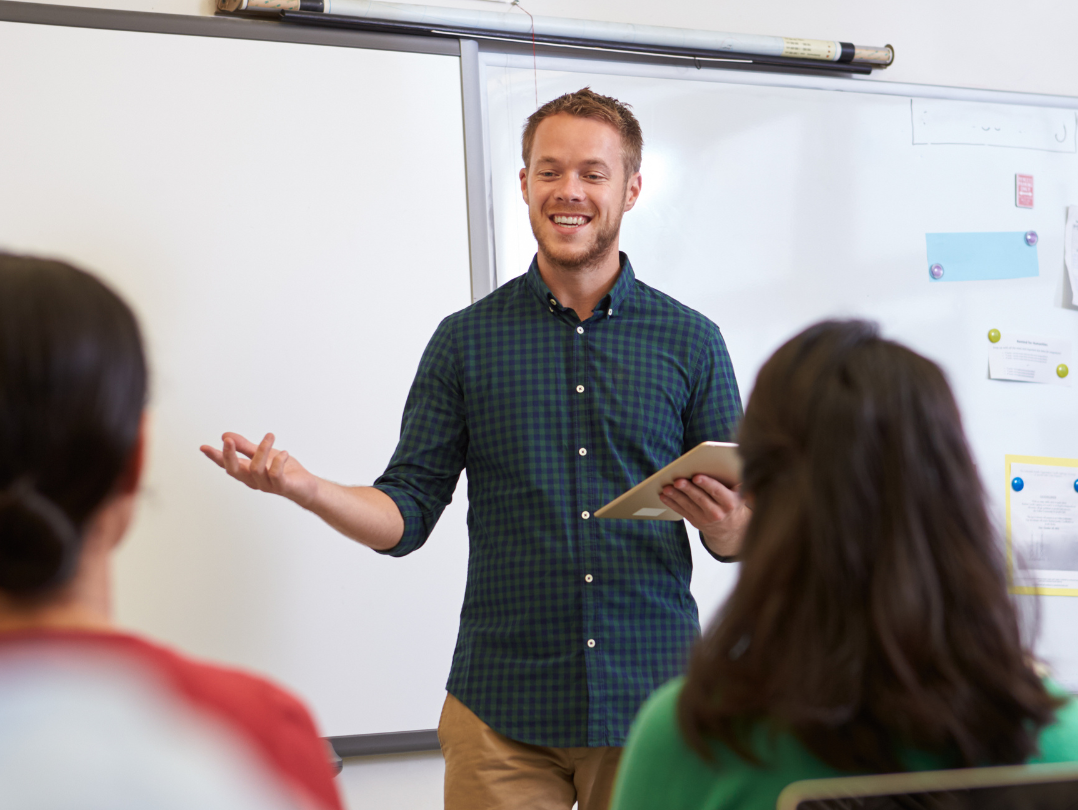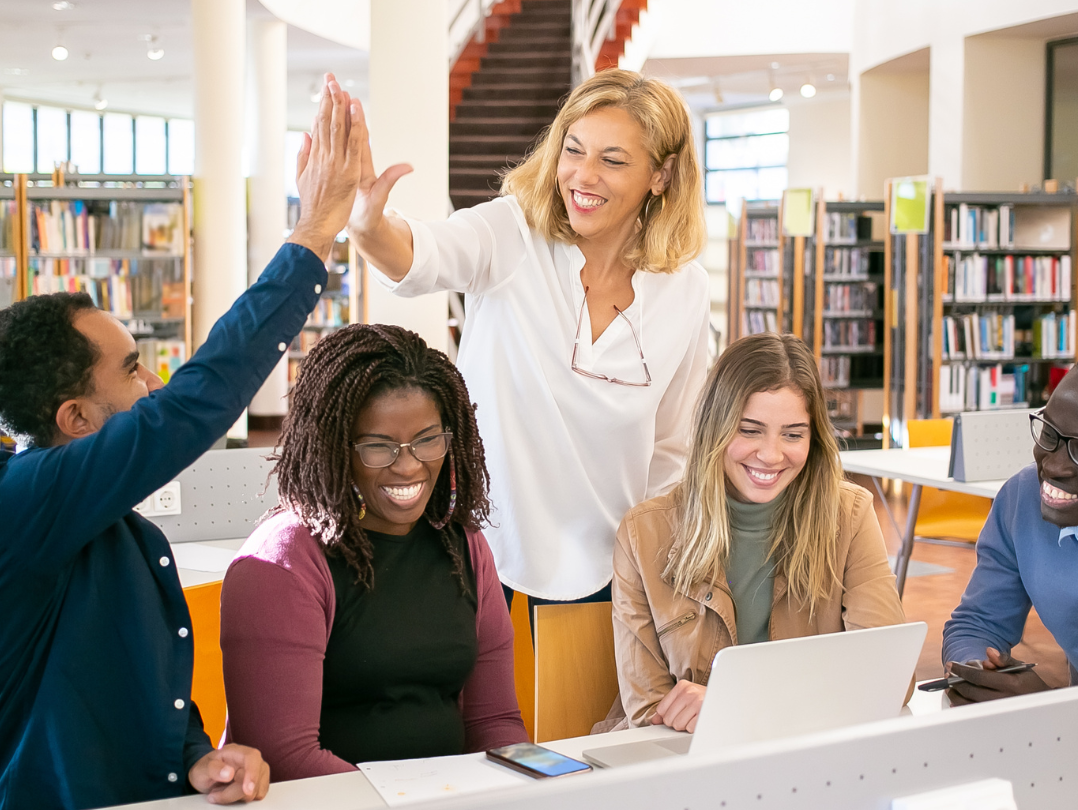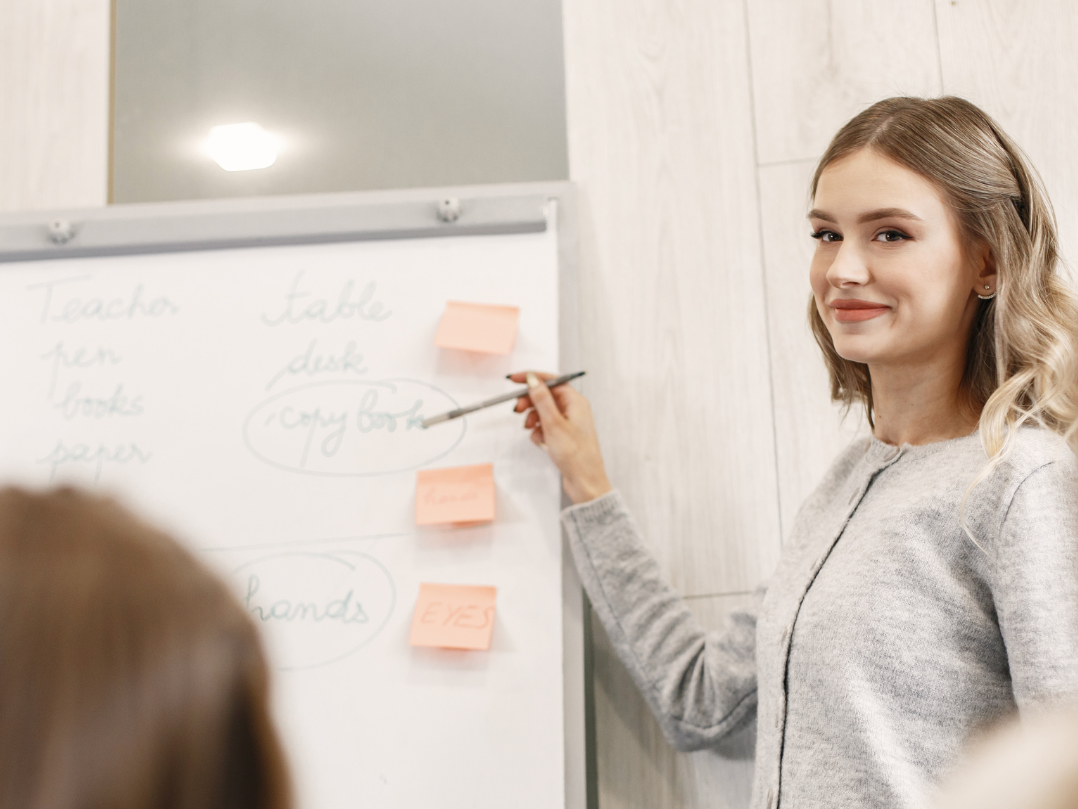 In our training for teachers, we work together on your teaching skills and style. We introduce you to the latest methods for language teaching and show you clearly how you can integrate these methods interactively into your language teaching. The training is offered at our language school in Frankfurt, among other locations. During the course, you will be able to benefit from the experience of the course instructors and exchange ideas with other teachers about language teaching.
With personal feedback and guidance on your language teaching, you will not only become a more competent language teacher in front of your class, but your language students will also benefit greatly from your new skills as a teacher.
Dates 2024
English: 04.-15.03.; 20.-31.05.; 07.-18.10.; 02.-13.11
German: 12.-23.02.; 06.-17.05.; 09.-20.09.; 04.-15.12
Period:
Monday to Friday
Lesson 1: 9 am - 10.30 am
Lesson 2: 10:45 am - 12:15 pm
Lesson 3: 1 pm - 2:30 pm
Number of participants:
5 - 7 participants
2 weeks, 30 instructional hours per week (60 instructional hours total), including:
- 9 classroom hours of peer observation with real language learners
- 3 classroom hours of assessed teaching practice (in three 45-minute segments) with real language learners
- 3 classroom hours of guided observations with experienced teachers
Requirements for participation:
- teachers in training or in teaching
- teachers with teaching experience
Participants will receive the certificate for this teaching methods course if they pass the exam on the last day of the course, participate in the teaching rehearsals, and attend at least 80% of the course, including input sessions, peer observations, guided observations, and, of course, the teaching rehearsals.
Section 1
Development of the teaching practice
As part of the training for teachers, course participants will have the opportunity to conduct a 30-minute teaching practice, followed by two separate 45-minute teaching sessions with real students. In addition, the last 45 minutes of the input session on Day 3 from 1:45pm-1:30pm will be dedicated to guiding course participants in lesson planning and preparation. This allows participants to put their newly acquired skills and knowledge into practice.
Participants are required to keep a daily reflection journal from the beginning, which includes theoretical and practical elements and their application to classroom practice. They will be given guidance on how to organize and refine their reflections, including insights from observing teachers and other participants, and action items for future sessions. The final reflection journal should summarize their findings and include action plans for further development.
Your way to Teacher Training
Are you interested in Teacher Training or would you like to receive more information? Then please feel free to contact us. We will be happy to advise you!